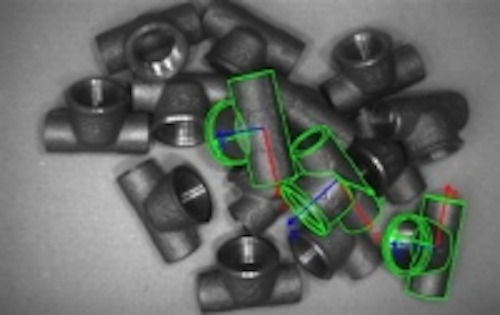 MVTec will be showcasing its HALCON machine vision library, which is a solution for detecting 3D surface defects and locating objects in 3D point clouds, at the AIA Vision Show in Boston from April 15-17. HALCON enables matching, blob analysis, morphology, measuring, and 3D vision applications in an integrated development environment. In addition, HALCON can be used for calibration, OCR and OCV, barcode and data reading, and is available for Windows, Linux, and Mac OS X. MVTec recently announced a USB3 Vision interface for HALCON, which will provide bandwidth in excess of 350 MB/s and a plug and play interface.
AIA Vision Show booth number: 301
To Learn More:

Contact:MVTec
Headquarters: Munich, Germany
Product: HALCON machine vision software
Key Features: Matching, blob analysis, morphology, measuring, 3D vision, calibration, OCR/OCV, barcode and data reading.

What MVTec says:
View more information on HALCON machine vision software.

View More Products| Locate a vendor or system integrator | Receive e-mail updates
Share new products that you think are particularly interesting or helpful by contacting James Carroll, Senior Web Editor, Vision Systems Design.
Join our LinkedIn group | Like us on Facebook | Follow us on Twitter | Connect on Google +