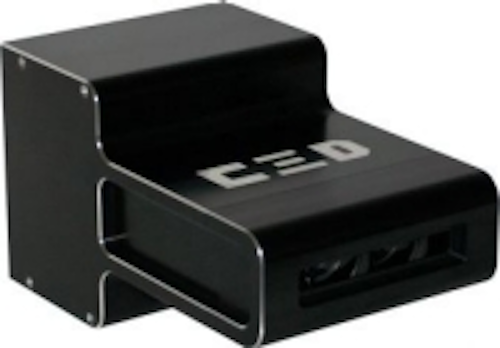 Chromasens' new 3D camera toolkit enables integration and application development of its 3DPIXA stereo camera within National Instruments' LabVIEW environment. 3DPIXA cameras are stereo line scan cameras with tri-linear CCD sensors with a 10 µm x 10 µm pixel size and a line rate of up to 60 kHz. The toolkit comes with examples of how to interface the 3DPIXA cameras and access 3D data and color images. The toolkit also allows for calibration of 3D data and rectifying of color image simultaneously, obtaining 3D data in real time using graphic boards, and capturing of images within LabVIEW using an NI frame grabber. In addition, the toolkit provides VIs for easy access to the height image, the rectified color image, and the 3D point cloud. For feature extraction and 3D image processing, users can combine the VIs in the toolkit with the 3D/2D image processing tools within LabVIEW.
To Learn More:
Contact:Chromasens
Headquarters: Konstanz, Germany
Product: 3D camera toolkit
Key capabilities: Integrate and access images and data from 3DPIXA camera, calibrate 3D data and rectify color image simultaneously, obtain 3D data in real time using graphic boards.
What Chromasens says:
View more information on the 3D camera toolkit.

View More Products| Locate a vendor or system integrator | Receive e-mail updates
Share new products that you think are particularly interesting or helpful by contacting James Carroll, Senior Web Editor, Vision Systems Design.
Join our LinkedIn group | Like us on Facebook | Follow us on Twitter | Connect on Google +