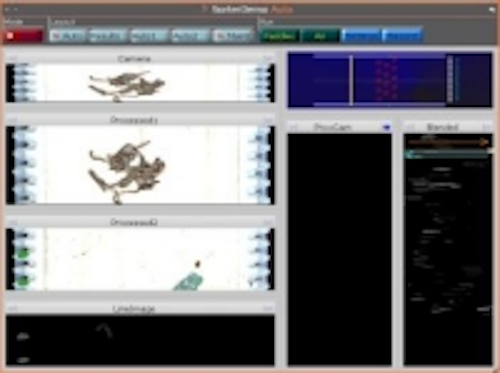 At VISION 2014, Soft Automation will showcase its Automation Manager software, which allows for the configuration of an inspection or automation task using a drag-and-drop environment in one operating system (Windows or Mac), while having it work in the other. Features of the configurable Automation Manager software include image processing tools, 3D geometry tools, 3D camera calibration, metrology tools, reporting tools, a kinematics engine, and an IO/Logic engine. In addition, the software supports a variety of cameras and communications/protocols and also has a multimedia engine. Automation Manager is suitable for use in a number of machine vision applications, including pharmaceutical, automotive, and parts inspection applications.
VISION 2014 booth number: Booth B22 – Hall 1
To Learn More:

Contact: Soft Automation
Headquarters: Milford, MI, USA
Product: Automation Manager software
Key Features: Configurability, OS-independent, supports a variety of cameras, tools for image processing, 3D geometry, 3D camera calibration, metrology, and reporting,
What Soft Automation says:
View more information on Automation Manager software.

View More Products| Locate a vendor or system integrator | Receive e-mail updates
Share new products that you think are particularly interesting or helpful by contacting James Carroll, Senior Web Editor, Vision Systems Design.
Join our LinkedIn group | Like us on Facebook | Follow us on Twitter | Connect on Google +