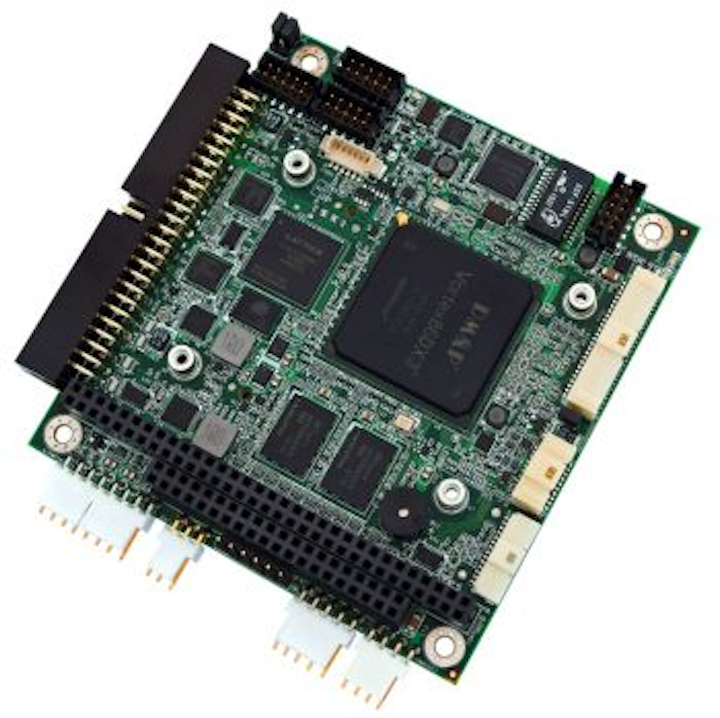 At the WinSystems booth at XPONENTIAL 2017, the company will showcase its PCM-C418 product series, which were designed to handle extreme temperatures and environments that have a lot of shock and vibration. The PCM-C418 features a PC/104 form factor and the latest generation DMP Vortex86DX3 SoC processor, which offers a 32-bit x 86 architecture with dual-core microprocessor, and supports up to 2 GB of RAM. Additionally, the single-board computer features four USB 2.0 ports, four serial ports (RS-232/422/485), two Ethernet ports, 24 bidirectional GPIO with event sense, and analog VGA display output.
XPONENTIAL 2017 booth number: 3085
To Learn More:
Contact:WinSystems
Headquarters: Arlington, TX, USA
Product: PCM-C418 single-board computers
Key Features: Vortex86DX3 SoC processor, 2 GB DDR3-LV system RAM, 1 MB battery-backed RAM, four USB 2.0, four serial ports, two Ethernet ports.

What WinSystems says:
View more information on the PCM-C418.

View More Products| Locate a vendor or system integrator | Receive e-mail updates
Share new products that you think are particularly interesting or helpful by contacting James Carroll, Senior Web Editor, Vision Systems Design.
Join our LinkedIn group | Like us on Facebook | Follow us on Twitter
Learn more: search the Vision Systems Design Buyer's Guide for companies, new products, press releases, and videos