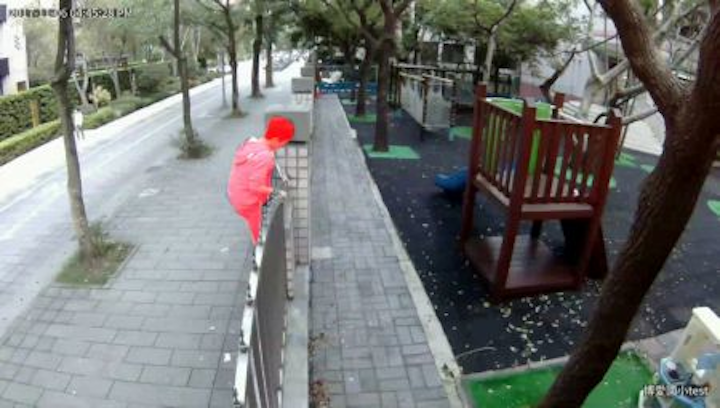 Autonomousvideo security technology company Umbo Computer Vision has announced the release of the SmartBullet camera, which is a bullet-style security camera that harnesses artificial intelligence technology for real-time video security.
SmartBullet is an aluminum-housed camera based on a 1/2.8" progressive scan CMOS image sensor that captures video at up to 1080p (2 MPixel) in H.264 encoding at a maximum speed of 30 fps. The camera has a motorized lens, and camera angle adjustments of 350° (pan), 150° (tilt), and 350° (rotation). It also uses long-range infrared illumination for visibility up to 160 ft, white light LED, and has an IP66 weather-proof protective housing.
The camera integrates with Umbo's SmartCloud cloud management system as well as Umbo Light, where the artificial intelligence capabilities come into play. Light is a neural network-based artificial intelligence that, according to the company, learns from what it sees and alerts on important events. Additional capabilities include counting objects and identifying illegal entries, crowd gatherings, loitering, and objects left behind.
"To date, the majority of security cameras on the market are lacking high video resolution, data processing capabilities or have weak exteriors. SmartBullet is the perfect solution to this market-wide problem," said Shawn Guan, CEO at Umbo Computer Vision. "It is capable of processing more streams at better resolutions and adaptive, transformative design makes it right for all sorts of different environments."
SmartBullet delivers better resolutions and higher frame rates than the company's SmartDome, and with higher quality streams, Umbo Light will be able to produce better results, according to the company. SmartBullet also has two-way audio and zooming capabilities to improve overall data capture.
View more information on the Umbo SmartBullet.
Share your vision-related news by contacting James Carroll, Senior Web Editor, Vision Systems Design

To receive news like this in your inbox, click here.
Join our LinkedIn group | Like us on Facebook | Follow us on Twitter