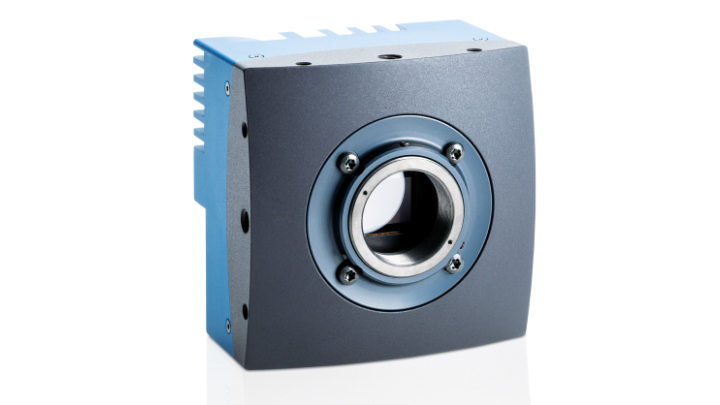 The EoSens 4FIBER camera from Mikotron offers 4 MPixel resolution at 563 fps, with fiber cables that allow data transmission up to 300 m via MTP fiber camera-to-computer interface. The camera features an Alexma AM41 high-sensitivity CMOS sensor, and features gamma and FPN correction, noise reduction, skipping mode, and sequencer.
Contained in an 80 mm x 80 mm x 53 mm housing, shock and vibration proof, and with a fanless design, the EoSens 4FIBER according to the manufacturer is suitable for robot positioning, ballistics and explosives, rail inspection, and recycling sorting, among other applications.
To Learn More:
Contact: Mikotron
Headquarters: Unterschleissheim, Germany
Product: EoSens 4FIBER camera
Key Features: 4 MPixel resolution at 563 fps, up to 300 m data transmission, Alexma AM41 image sensor, shock and vibration proof.
What Mikotron says: View more information on the EoSens 4FIBER camera.
Share your vision-related news by contacting Dennis Scimeca, Associate Editor, Vision Systems Design

SUBSCRIBE TO OUR NEWSLETTERS