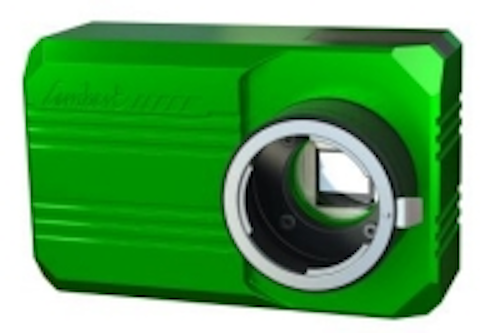 Featuring a CoaXPress interface, the HS series of high-speed cameras from Lambert Instruments are available in two models: the HS540M and the HS540S. The HS540M, which targets research applications, features 16GB of internal storage, while the HS540S is a streaming high-speed Power over CoaXPress camera that targets industrial machine vision applications. Both cameras feature a 2.9 MPixel global shutter CMOS image sensor with an 8 µm pixel size that is able to record full-resolution images at 540 fps. Additionally, the camera can achieve frame rates up of 5,000 fps at 480 x 480, and even up to 170,000 fps at further reduced resolution. The features of the camera, which is GenICam-compliant, were determined with the EMVA 1288 standard.
To Learn More:
Contact:Lambert Instruments
Headquarters: Groningen, The Netherlands
Product: HS series high-speed cameras
Key Features: 2.9 MPixel global shutter CMOS image sensor, 540 fps (full resolution), CoaXPress interface, GenICam-compliant.
What Lambert Instruments says:
View more information on the HS series.

View More Products| Locate a vendor or system integrator | Receive e-mail updates
Share new products that you think are particularly interesting or helpful by contacting James Carroll, Senior Web Editor, Vision Systems Design.
Join our LinkedIn group | Like us on Facebook | Follow us on Twitter | Connect on Google +