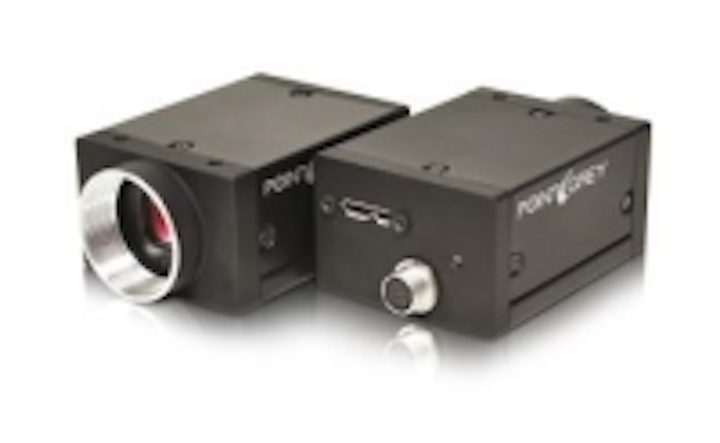 Here is a roundup of some recently-released imaging and machine vision products from some of the leading companies in the industry. New products include USB3 Vision cameras, an embedded system, an IoT starter kit, hyperspectral sensors for UAVs, and a scientific imaging camera.
USB3 Vision cameras from Point Grey
Adding to its line ofGrasshopper3 USB3 Vision cameras (pictured), Point Grey has announced the release of the 3.3 MPixel GS3-U3-32S4M-C and the 5 MPixel GS3-U3-51S5M-C cameras, which feature the latest Pregius global shutter CMOS image sensors from Sony,10 and 12-bit ADC, 3.45 µm pixel size, and a USB 3.0 interface.
Vecow fanless embedded system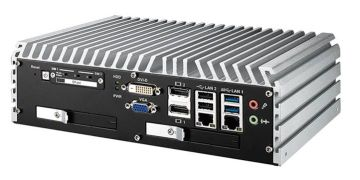 Featuring a quad core 5th generation Intel Core i7 processor, theECS-8000 fanless embedded system targets such applications as machine vision, intelligent transportation, intelligent surveillance, and Internet of Things applications and features dual channel DDR3L 1600MHz with up to 32GB memory, 6 Gigabit independent LAN ports with 4 IEEE 802.3at (25.5W/ 48V) PoE+ compliant, 4 COM RS-232/ 422/ 485, 4 external USB 3.0, 3 USB 2.0, 16 isolated DIO, 3 Mini PCIe sockets, and more.
Intelligent Internet of Things Gateway Starter Kit from ADLINK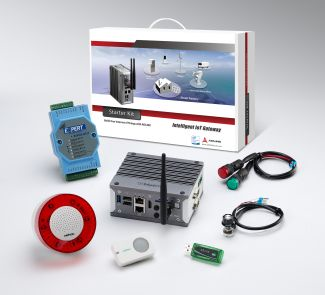 ADLINK Technology, Inc.'s intelligent Internet of Things (IoT)Gateway Starter Kit provides a complete IoT connection solution for accelerated IoT application development in such applications as industrial automation, smart buildings, smart parking systems, and agriculture.
Hyperspectral sensors designed for UAVs from SPECIM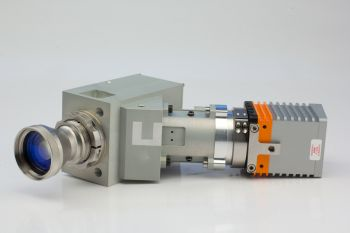 AisaKESTRAL pushbroomhyperspectral sensor systems from SPECIM are designed for unmanned aerial vehicles (UAVs), and other platforms of limited payload size and are available in two models: The 2048 x 1 AisaKESTRAL 10, which has a spectral range of 400-1000 nm, and the 640 x 1 AisaKESTRAL 16, which has a spectral range of 600-1640 nm.
Scientific imaging camera from Photometrics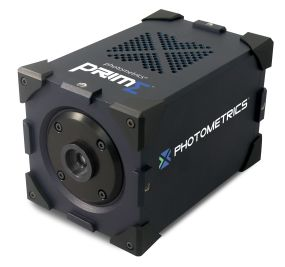 Photometrics' Primescientific imaging camera features an sCMOS image sensor and is designed for life science research. Prime features a 4.2 MPixel sCMOS image sensor and dual USB 3.0 and PCI Express interfaces, as well as an FPGA-based "intelligent" embedded signal processing engine , including the PrimeEnhance and PrimeLocate functions.
View More Products| Locate a vendor or system integrator | Receive e-mail updates
Share new products that you think are particularly interesting or helpful by contactingJames Carroll, Senior Web Editor, Vision Systems Design
Join ourLinkedIn group | Like us on Facebook | Follow us on Twitter| Check us out on Google +