Page 2: 3D imaging startup company co-founder discusses the advancement of 3D technology
Oct 28th, 2015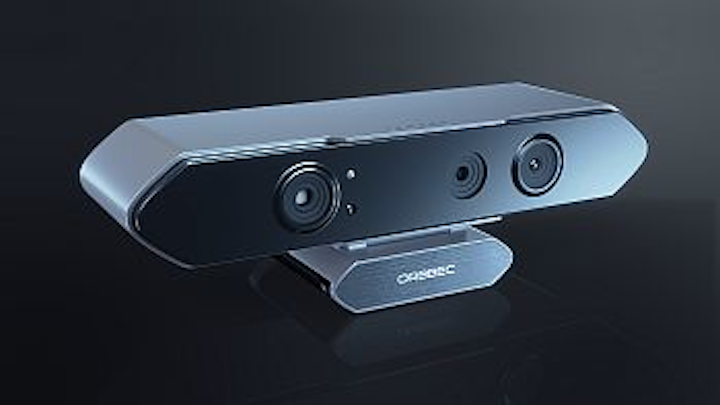 Editor's note: This article is continued from page one.
We think the next few years are a tipping point in the development of 3D cameras and that all computing devices will have 3D cameras built into them in the near future. With this in mind, Orbbec removes the barriers to entry for experimenting, tinkering, and hacking 3D experiences and applications by offering technology that is:
As low-cost as possible
Available to anyone
Open source with an open community
We are building a community of innovation that can thrive and make 3D computing mainstream with our devices. Over the next few years, the community will naturally converge upon standard ways of interacting and produce tens of thousands of great applications. Orbbec is working with the community to curate the best ideas into mainstream consumer-ready products.
Which applications did you have in mind when this camera(s) was developed?
Consider these similar questions: 'What's the use case for electricity?' or 'What is the use case for a computer?' Done right, 3D cameras are a foundational technology for a future of unlimited use cases, just like electricity and computers.

That said, there are some pioneers building immersive 3D applications for a wide range of scenarios, including digital art, home assistance, security, robotics, vocational training, workplace collaboration, and augmented reality. We've outlined some key use cases for 3D applications on our website.
Golan Levin, director of the Frank-Ratchye STUDIO for Creative Inquiry and Associate Professor of Electronic Art at Carnegie Mellon University, commented on the potential use of the cameras in robotics.
"It's clear that Orbbec 'gets it' and is supporting new forms of creative exploration. Orbbec Persee is an altogether novel beast that will turn robotics on its ear and revolutionize how we track bodies in space."
With the early interest in the product, what do people seem to want to use it for?
As with the early stage of any emerging technology we see a lot of experimentation. We have a number of partners and customers evaluating the cameras, and we are excited to see what kind of applications and experiences they build with our technology.
What type of other users would benefit from knowing about this product?
We are actively engaging the creative coding and developer communities with our SDK to start building applications and new customer experiences. We also have many business and commercial customers who have already purchased our 3D cameras for use in their existing vertical businesses.
We think anyone who has an existing 3D application that runs on OpenNI will immediately find our Astra cameras useful. Astra was built to be highly compatible with existing apps so companies can replace their former 3D cameras with Astra or Astra S (short range version). Also, anyone looking to start creating new experiences will quickly see that we have D technology for multiple scenarios: short-range, long-range, and modular cameras, as well as all-in-one camera-computers.
What other types of products do you see Orbbec developing in the future?
We are not announcing our product roadmap at this time, but we are growing and innovating quickly. Already this year, we announced three products: Astra and Astra Pro 3D cameras, as well as Persee camera-computer.
We started manufacturing Astra a few months ago, will start manufacturing Astra Pro by the end of 2015, and will finalize development of Persee in the coming months and start manufacturing in early 2016. There are other devices and services, as well as expansion plans, in our roadmap; we will share those details as soon as we can!
Share your vision-related news by contacting James Carroll, Senior Web Editor, Vision Systems Design
To receive news like this in your inbox, click here
Page 1 | Page 2