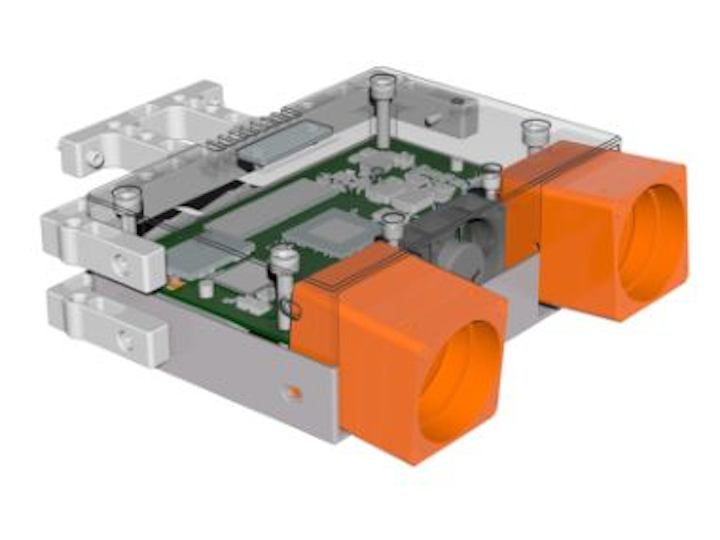 At the 2017 XPONENTIAL, XIMEAwill present a compact and portable hyperspectral imaging demonstration running on the NVIDIA Jetson TX1/TX2 platform. This solution, according to the company, is ideal for UAV use with or without embedded processing. In addition, XIMEA will showcase several camera families suitable for multi-camera embedded vision with USB3 or PCIe interfaces easily compatible with miniaturized computation units based on ARM or Intel Joule. The overall emphasis of the demonstration is being put on the utilization of XIMEA's technologies in the area of unmanned vehicles of any kind, according to the company.
XPONENTIAL 2017 booth number: 2959
To Learn More:
Contact: XIMEA
Headquarters: Münster, Germany
Product: Hyperspectral imaging demonstration
Key Features: XIMEA hyperspectral imaging cameras (CMOS sensors with hyperspectral filters added at wafer-level on top of pixel structure), NVIDIA Jetson TX1/TX2 platform

What XIMEA says:
View more information on the hyperspectral cameras.
View More Products| Locate a vendor or system integrator | Receive e-mail updates
Share new products that you think are particularly interesting or helpful by contacting James Carroll, Senior Web Editor, Vision Systems Design.
Join our LinkedIn group | Like us on Facebook | Follow us on Twitter
Learn more: search the Vision Systems Design Buyer's Guide for companies, new products, press releases, and videos