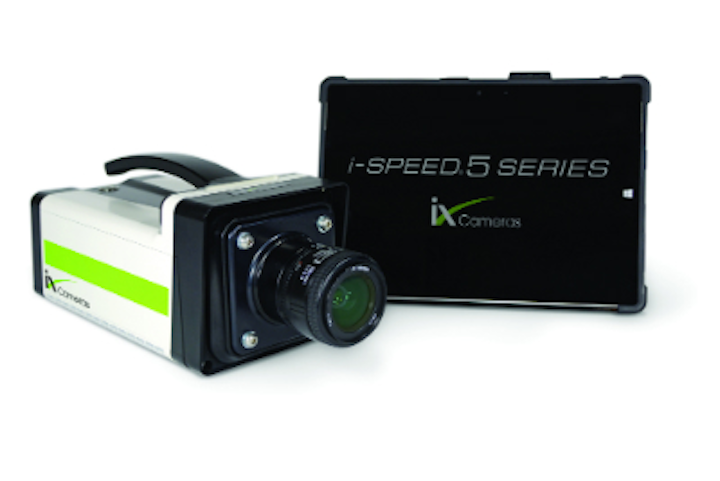 Three mid-range cameras in the i-SPEED 5 series, each with a monochrome and color version, have been released by iX Cameras. The cameras are based around a custom 12-bit CMOS sensor with a maximum frame rate of 500,000 fps. A fast mode shutter option allows exposure times of 250 ns. The 508, 510, and 513 models are capable of image capture at 1920 x 1080 at 3,980, 4,980, and 6,382 fps respectively. They have 13 GPixels/s throughput.
The i-SPEED 5 cameras have internal cooling systems and are environmentally sealed. They can be equipped with up to 144 GB of RAM, include internal SSD memory of 8 TB, and have a swappable, external SSD that comes in 500 GB, 1 TB, and 2 TB versions. The cameras feature the i-FOCUS algorithm that assists in setting focus in bright environments or on moving objects. iX Cameras says that the i-SPEED 5 series' Ethernet connections make it easier for the cameras to connect for scientific applications.

To Learn More:
Contact: iX Cameras
Headquarters: Woburn, MA, USA
Product: i-SPEED 5 camera series
Key Features: Internal cooling, external SSD drives, maximum frame rate of 500,000 fps.
What iX Cameras says:
View more information on thei-SPEED 5 camera series.

View More Products | Locate a vendor or system integrator | Receive e-mail updates

Share your vision-related news by contacting Dennis Scimeca, Associate Editor, Vision Systems Design