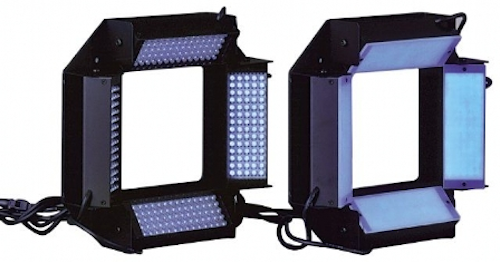 MAY 26, 2009--VISION 2009, the trade fair for industrial image processing and identification technologies, will be held from Nov. 3-5, 2009, focusing on key "light and optics" components. LEDs are enjoying huge success and, in the field of optics, there is a tangible trend toward high-definition lenses. Despite the economic crisis, the number of exhibitors already registered is comparable to last year's event, say organizers.
The often highly challenging tasks facing industrial image processing (IIP) can only be successfully completed and reliable results obtained if the five "pillars" of camera, image optics, lighting, interface, and software have been correctly selected and coordinated.
"Unfortunately, the importance of the lens -- and that of the lighting -- is frequently underestimated," says Uwe Eckerl, project manager and head of lens development and optomechanical sensors at IB/E Optics Eckerl. A good primary image is a prerequisite for high-quality, stable image processing.
Jürgen Fahlbusch, international sales manager at Carl Zeiss AG, also believes that the interplay between camera and optics is not sufficiently recognized by many users: "Optics receive far less attention."
It's a similar story with lighting. "Users tend to cut back in this area," says Meinrad Simnacher, director of Leutron Vision. He adds that users often start off with an inexpensive solution only to discover, after spending a significant amount of time on it, that it does not offer a stable and viable solution.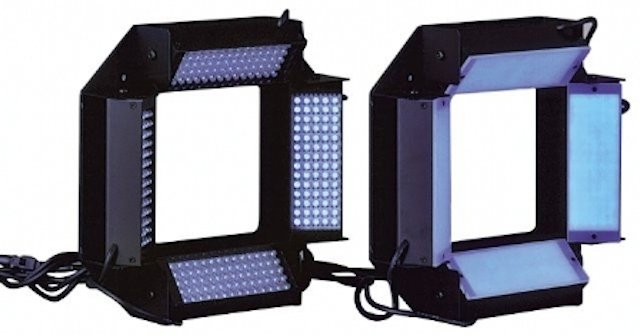 FIGURE 1. Adjustable four-side LED lighting developed by IMAC Co. and marketed by Leutron Vision delivers flexible surface illumination and can be adapted quickly to suit different objects.
A lot of faith is also invested in the software, according to Eckerl. Anyone who believes that they can use software to correct errors after selecting an unsuitable lens or using insufficient lighting is mistaken, he notes. "Mistakes in this area can often only be compensated for with great effort -- if at all," according to Leutron Vision's Simnacher. There are many criteria and parameters that users should be aware of when selecting the correct lens and lighting. These can determine whether the image-processing solution is a success or failure.
"Developing an image-processing system should begin with lighting control," says Birgit Menzel from the management team at Falcon LED Lighting. Optimum lighting emphasizes the important features of an object and relegates less relevant aspects to the visual background.
"When selecting the right lighting, you must first specify exactly what object is involved and which parameters need to be evaluated," says Hendrik Schumann, head of image processing at Polytec. It is also important to find out about local conditions and any image-processing components which may have already been defined, such as the camera to be used.
Eberhard Fischer, image processing product manager at Polytec, has observed that "in the past five years, the importance of LED lighting has overtaken the classic fiberoptic lighting." This has been accompanied by an increase in the diversity of lighting options, which will be in evidence at VISION 2009.
Compared to other lighting technologies, LEDs have considerable advantages. "Their attraction is primarily due to their long service life and lower failure rate," argues Simnacher. "In addition, the relative stability of the luminance is better than that of fluorescent lamps, and LEDs are more cost-efficient when compared to fiberoptic lighting."
LED lights are also available in a range of designs, sizes, and colors. According to Schumann, this makes them far more flexible than traditional fiberoptic lighting or fluorescent lamps. In Menzel's experience, LEDs also have a fast response time, are easy to handle, consume less energy, and have better heat-conducting properties compared with a filament bulb of the same wattage. With a wide range of control units available, LEDs can be controlled either individually or in groups, as flash units or continuous lighting, and are easily adapted to a variety of tasks.
"If test objects are illuminated with optimum light," says Fischer, "software costs can be significantly reduced, saving both time and money."
Experts are in agreement: In the future there will be LEDs with even brighter light heads, providing more flexibility and freedom to users. "For example, the working distance from the object can be better varied or exposure speeds reduced," explains Fischer, "so that moving objects can be captured in sharper focus, producing better images." Menzel also associates the growing demand for extremely bright LEDs with high-speed imaging systems and complex tasks based on high-resolution imaging using linescan cameras.
The lighting and lens must be perfectly aligned. According to Alexander Stumpe, product manager at Jos. Schneider Optische Werke, a good lens ensures a contrast-rich transfer of information. But which criteria should the ideal lens fulfill? It must cover the camera's image sensor and match its resolution. Transmission and distortion must also be considered. "The use of microlenses in image sensors and the mechanical qualities of an objective lens, such as its sensitivity to vibration, also need to be taken into account," notes Stumpe. The Bad Kreuznach company has developed a lens for 4-Mpixel, 1.3-in. CCD cameras with microlenses, with a special optical design that prevents shading on the sensor. "It is particularly useful in the area of measurement technology. And with a short focal distance of 24 mm, it is possible to cover a large area at short working distances," says Stumpe.
Using an unsuitable lens can have harsh consequences: The full sensor capacity may not be realized and important details may not be displayed on the sensor. This can lead to shadowing or distortion. And it's not hard to imagine the negative consequences of an error that is incorrectly assessed or not identified during quality control.
Environmental conditions are another key factor when selecting a suitable lens. "If the set-up is in a dark production facility," says Fahlbusch "it's important to use the fastest possible lenses. This produces significantly better results without necessarily having to invest in an additional lighting system."
The wavelength range must also be right. Carl Zeiss, for example, will be presenting its ZF-IR lenses, which have been optimized for infrared light (IR), at VISION 2009. They feature a special tempered layer. "The Carl Zeiss T* Anti-Reflex Coating, which has proven itself over several decades, has been changed. This leads to a significantly higher transmission rate up to a wavelength of 1150 nm," says Fahlbusch. According to the manufacturer, these lenses are particularly well-suited to luminescence test procedures, which are used for quality control in the production of solar cells.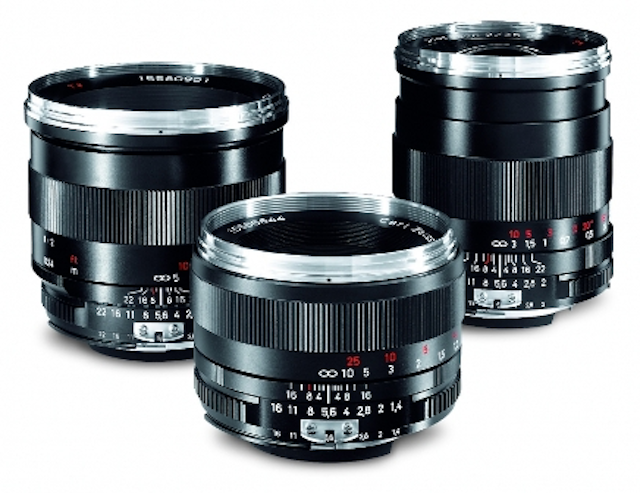 FIGURE 2. A lens must also be aligned with the wavelength. Carl Zeiss AG will be presenting its ZF-IR lenses, which have been optimized for infrared light (IR), at VISION 2009.
Finally the user should consider whether the use of a special lens (such as a macro, telecentric, or wide-angle lens) would make sense. Ultrawide-angle lenses generally create high distortion at the edges and low resolution at the corners of an image. The engineers at IB/E Optics Eckerl have remedied this defect and developed an ultra-wide angle lens (100/130 degrees) with minimum distortion. This will also be presented at VISION 2009. "Now items can be recognised and assessed even at the edges of an object field -- in contrast to fish-eye lenses," says Eckerl.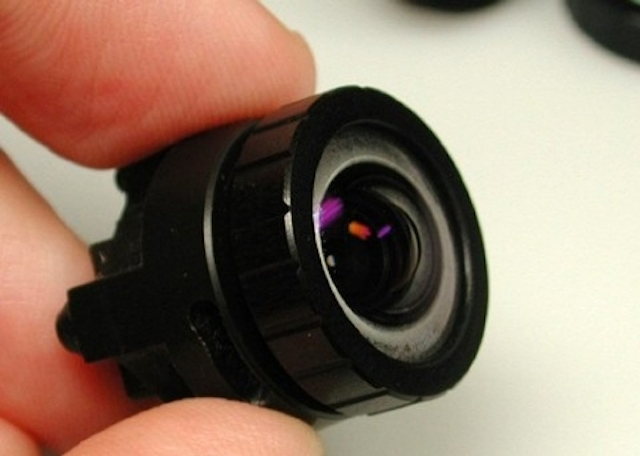 FIGURE 3. IB/E OPTICS Eckerl has developed ultrawide-angle lenses 100/130 with minimum distortion.
Two trends can clearly be identified in cameras: on the one hand toward a larger, high-resolution image sensor and on the other toward image sensors with smaller pixels. Both solutions demand extremely high-resolution lenses with, to some extent, a larger image circle. This is a major challenge for lens manufacturers -- both now and in the future. "In using these lenses," explains Fahlbusch, "you can also take advantage of the larger sensor. Vision systems are frequently used for measurement purposes. If the lens resolution is lower than the pixel size, this leads to a loss of precision in the entire system, which in certain circumstances can render the whole measurement system unusable."

By Silvia Stoll
-- Posted by Vision Systems Design, www.vision-systems.com