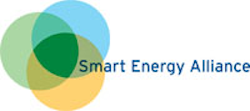 The SEA, comprised of Capgemini, Cisco, GE Energy, HP, Intel, and Oracle, was created in 2006 to help utilities turn their transmission and distribution challenges into opportunities. By combining our utility expertise within a flexible and modular framework, the SEA builds solutions that orchestrate and leverage the innovative technologies that can transform utility operations. For more information:
Request More Information
Fill out the form below to request more information about Smart Energy Alliance (SEA).
---