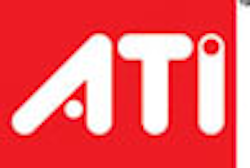 Founded in 1985, ATI Technologies Inc. is a world leader in the design and manufacture of innovative visual processor solutions. A pioneer, an innovator and a market leader in the graphics industry, ATI provides cutting-edge visual processor technologies for the PC, Macintosh, workstation and notebook markets plus consumer markets including cell phones, hand-held devices, set-top boxes and digital TVs.
ATI's revenues for the fiscal year ending August 31, 2003 were in excess of US $1.3 billion. ATI has over 2,700 full-time employees supporting customers from its headquarters in Markham, Ontario, Canada, as well as from offices in Barbados, France, Germany, Hong Kong, Japan, Malaysia, The United Kingdom, Taiwan and The United States.
Request More Information
Fill out the form below to request more information about ATI Technologies, Inc..
---