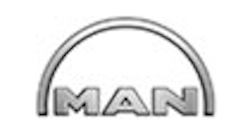 MAN Roland Druckmaschinen AG is the world's second largest printing press manufacturer and the world's market leader in web press and newspaper printing technology. (Every third newspaper produced in the world is printed on a MAN Roland press. In fact every day, 330 million people read daily newspapers that were printed on MAN Roland presses.) With main facilities in Offenbach and Augsburg, Germany, MAN Roland generates annual sales of over $1.8 billion. Exports account for 75% of the figure. MAN Roland produces web and sheetfed offset presses as well as digital printing systems for commercial printers, newspaper printers, publishers, packaging producers, quick printers and in-plant shops. The company is a subsidiary of MAN Aktiengesellschaft, Munich. The MAN Group is one of Europe's leading suppliers of capital goods, with 64,000 employees whose expertise ranges from commercial vehicle manufacturing to engineering. Its annual sales total $17 billion.
Request More Information
Fill out the form below to request more information about MAN Roland.
---