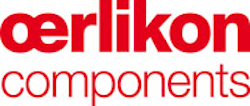 Oerlikon Optics is a recognized technical leader in the consulting, prototyping, and volume production of optical thin-film products. The Business Unit Optics is headquartered in the Principality of Liechtenstein also with operating facilities in Golden, Colorado (USA) and Shanghai, China. Oerlikon Optics is a division forming part of the Oerlikon Group of companies (SWX:UNAX) which is headquartered in Pfaeffikon/SZ, Switzerland. Oerlikon worldwide employs around 6,400 individuals and achieved sales of CHF 1,605 million in 2005. For more information, visit:
Request More Information
Fill out the form below to request more information about Oerlikon.
---