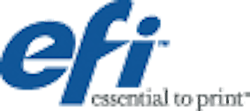 EFI is the world leader in digital imaging and print management solutions for commercial and enterprise printing. EFI's award-winning technologies offer end to end, integrated document management tools from creation to print, including high fidelity color Fiery® print servers that can output up to 2000 ppm; superwide digital inkjet printers and UV and solvent inks capable of printing on flexible and rigid substrates; powerful print production workflow and management information software solutions for increased performance and cost efficiency; and an array of corporate printing solutions. EFI's integrated solutions connect seamlessly, delivering unbeatable performance, cost savings and increased productivity. EFI maintains 25 offices worldwide. For more information, please visit:
Request More Information
Fill out the form below to request more information about EFI.
---