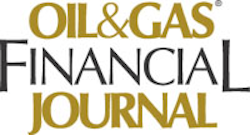 The Oil & Gas Financial Journal (OGFJ) provides petroleum industry executives, analysts and investors with credible, useful information about the most important financial developments in their business. OGFJ is the magazine for senior executives and professionals who make money decisions for and about the petroleum industry. OGFJ provides access to the whole market - from the super independents to the small and mid-cap firms that significantly impact energy industry economics.
Request More Information
Fill out the form below to request more information about Oil & Gas Financial Journal.
---