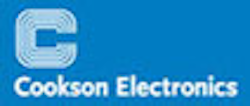 Cookson Electronics is a leading materials science company that provides high performance materials, chemistry and technology solutions to the electronics and surface finishing industries worldwide. The company delivers superior value by providing truly differentiated products, services and support through its Alpha, Enthone, Polyclad, Specialty Coating Systems, and Cookson Electronics - Semiconductor Products businesses. From printed circuit board fabrication and assembly products, to microelectronics packaging materials and semiconductor fabrication processes, to high performance functional and decorative coatings, we look forward to serving you worldwide.
Request More Information
Fill out the form below to request more information about Cookson Electronics.
---