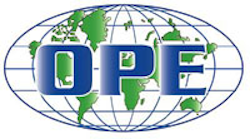 OPE Inc. is a global full-service engineering and construction management company that specializes in the offshore oil and gas industry. We are committed to providing the highest level of engineering and construction management skills, providing a strategic mixture of design engineering, innovation, and hands-on field experience to meet the demanding needs of both onshore and offshore developments. We are a quality-driven company and comply with the requirements set forth by ISO 9001:2000 when we deliver the most accurate designs, provide the most practical solutions and solve the most complicated technical and commercial challenges for our customers worldwide.
Request More Information
Fill out the form below to request more information about OPE.
---