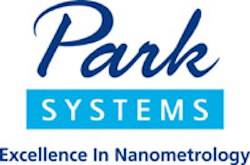 Park Systems Corp. (formerly PSIA, Inc.) was founded in 1997 by Dr. Sang-il Park, who is also the co-founder (along with Dr. Sung Park) of Park Scientific Instruments, one of the earliest manufacturers of the atomic force microscope. After five years of research and development, PSIA unveiled its next generation AFM tools in 2002. The XE-100 Series AFM has since won several awards for innovation, including Korea's Ten Best New Technologies of 2004. In April 2007, PSIA was formally renamed Park Systems to reflect its focus on total metrological solutions. Sixty percent of its staff of approximately 100 employees are scientists and engineers - a higher percentage than any of its competitors.
Park Systems manufactures AFMs and SPMs (scanning probe microscopes) for both small- and large-sample measurements, Near-field Scanning Optical Microscopy (NSOM) and Raman Spectrometry. In addition, the company also produces an industrial product line that extends its innovative XE technology to a variety of metrological applications, including hard disk inspection, next-generation sliders, sidewall/overhang imaging and profiling, and semiconductors.
Park Systems Corp. has corporate offices in Korea, Japan and the United States. Corporate headquarters are located at KANC, 4F, lui-Dong 906-10, Suwon, Korea 443-270 and can be contacted at +82-31-546-6800, www.parkAFM.co.kr. The U.S. office of Park Systems is located at 3040 Olcott Street, Santa Clara, Calif., and can be contacted at 408-986-1110.
Request More Information
Fill out the form below to request more information about Park Systems.
---