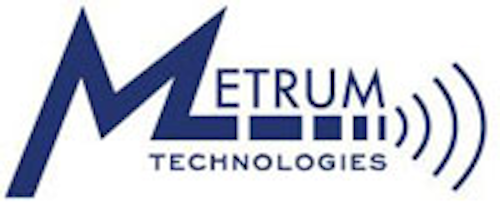 Metrum Technologies, LLC., founded in 2002, is a leading provider of integrated wireless M2M solutions for a wide variety of remote connectivity, data acquisition and endpoint automation applications including: Utility AMR/AMI, Distribution Automation, Equipment Monitoring and Control, Public Safety, Military, and Custom Wireless Solutions. The patented OV2000 product line is available as an integrated endpoint communication module or as an external OEM platform and features protocol agnostic, transparent, IP communications over the CDMA/1XRTT and GSM/GPRS public high speed data networks supported by the major wireless carriers. True-pass-though functionality and compatibility with "best-in-class" platforms produce highly flexible, dependable wireless solution for almost any remote data, monitoring, or control application.
Request More Information
Fill out the form below to request more information about Metrum Technologies.
---