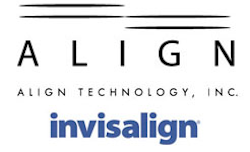 Align Technology, Inc. of Santa Clara, California manufactures and markets the Invisalign® system, a method doctors use to treat malocclusion, or the misalignment of teeth. Because it does not rely on the use of metal or ceramic brackets and wires, Invisalign treatment significantly reduces the limitations associated with traditional braces, including patient concerns about aesthetics and discomfort.

The company was founded in 1997 with a realization of the benefit of applying advanced 3-D computer imaging graphics to the field of orthodontics. Today, Align is one of the largest manufacturers of mass customized products in the world. More than 285,000 patients have entered treatment with the Invisalign system, and more than twelve million unique aligners have been produced. More information is available at:
Request More Information
Fill out the form below to request more information about Align Technology, Inc..
---