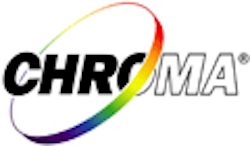 Chroma's line of sputtered filters for machine vision are designed to accommodate wide fields of view without compromising image quality. Superior transmission levels of desired light and rejection of undesired light results in bright images with the highest contrast and SNR in the industry, covering a spectral range from 200nm-3000nm. Sputtered filters offer high heat and humidity tolerance and hard-coated durability and longevity, while US manufacturing and in-house engineering allows for high volume production.
Please visit us at www.chroma.com.

Request More Information
Fill out the form below to request more information about Chroma Technology.
---