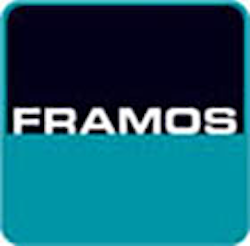 Mehlbeerenstrasse 2
82024 Taufkirchen
Germany
"Teaching machines to see" is what drives us. For FRAMOS, image processing is not just a technical discipline, but a fascination, the future and our mission all at the same time. Since 1981 FRAMOS is a leading technology provider in industrial, scientific and medical image processing. Headquartered in Munich and with 4 subsidiaries worldwide we enable manufacturers, system integrators and researchers to benefit from imaging technologies. Our team of approximately 80 associates offers a fully comprehensive portfolio of imaging components, technical consulting and support. Thanks to many years of experience in the industry, we offer engineering services for custom camera development as well as complete turn-key-solutions. We are proud of our participation in a revolutionary technology. The spirit of innovation and development of our early days has remained at the heart of our company.
Request More Information
Fill out the form below to request more information about FRAMOS GmbH.
---