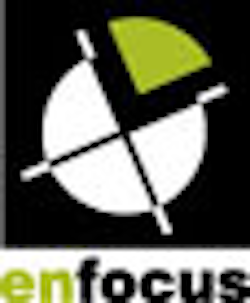 Enfocus Software is internationally recognized as the primary source of essential solutions for reliable, accurate, inter-company PDF file exchange and precise PDF output between designers, publishers and printers. Only Enfocus Certified PDF technology, at the core of all Enfocus products including the flagship Enfocus PitStop line, Instant PDF and new CertifiedPDF.net service, bridges the critical gaps in professional PDF workflows. Enfocus products move you through the entire PDF workflow, even when other PDF products reach their limit, going beyond preflight and delivering unmatched PDF creation, auto-correction, advanced editing and automation.
Major suppliers including Agfa, Artwork Systems, Creo, Electronics for Imaging (EFI), Fujifilm, Global Graphics, Heidelberg, Xerox, and Screen Europe have integrated Enfocus technologies into their own PDF workflow system offerings. Visit www.enfocus.com to discover more about Enfocus and the comprehensive solutions PDF professionals throughout the world rely on to create and exchange PDFs with total confidence.
Request More Information
Fill out the form below to request more information about Enfocus.
---