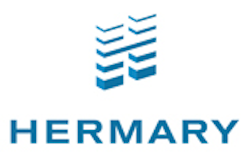 104
1500 Hartley Ave
Coquitlam, BC V3K 7A1
Canada
Hermary is a leading innovator of machine vision technology. For over 27 years, they have advanced industrial automation with their commitment to collaboration and creative problem solving. They continue to set new industry standards in design and engineering, enabling greater levels of efficiency and productivity. Hemary scanners have proven to be the most trusted and reliable in the industry—they work better, live longer and deliver greater return on investment.
Please visit us at www.hermary.com.
Request More Information
Fill out the form below to request more information about Hermary.
---