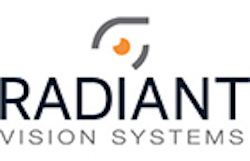 18640 NE 67th Ct
Redmond, WA 98052
USA
Radiant Vision Systems engineers advanced imaging systems to critically evaluate light, color, manufacturing integrity, and surface quality of illuminated displays and device assemblies. Using photometric imagers calibrated to human visual perception of light and color, Radiant solutions offer the most sophisticated inspection technology for meeting customer expectations for quality in high-value devices and surfaces in electronics, automotive, aerospace, and beyond. Radiant Vision Systems photometric imaging solutions are uniquely designed to make determinations about the types and scope of defects that may result in actionable errors, while bringing speed, objectivity, repeatability, and quantifiable data to production. Offering both light and color measurement plus machine vision tools, Radiant inspection systems allow manufacturers to integrate the same turnkey system in display measurement, assembly verification, surface inspection, viewing angle performance, and dimensional gauging – greatly reducing time and cost to implement a solution. ProMetric cameras feature scientific-grade sensors with resolution to 43 megapixels. These sensors enable pixel-level measurements of assemblies and displays, inter- and intra-character luminance measurements, uniformity inspection for unpredictable errors in unprogrammed locations, and precision classification of surface defects (such as dents, scratches, and smudges) using the camera's extremely high dynamic range. Radiant's ProMetric imaging colorimeters and photometers meet the requirements of high-speed production operations, combining the benefits of automation with the accuracy of human visual perception.
Request More Information
Fill out the form below to request more information about Radiant Vision Systems.
---