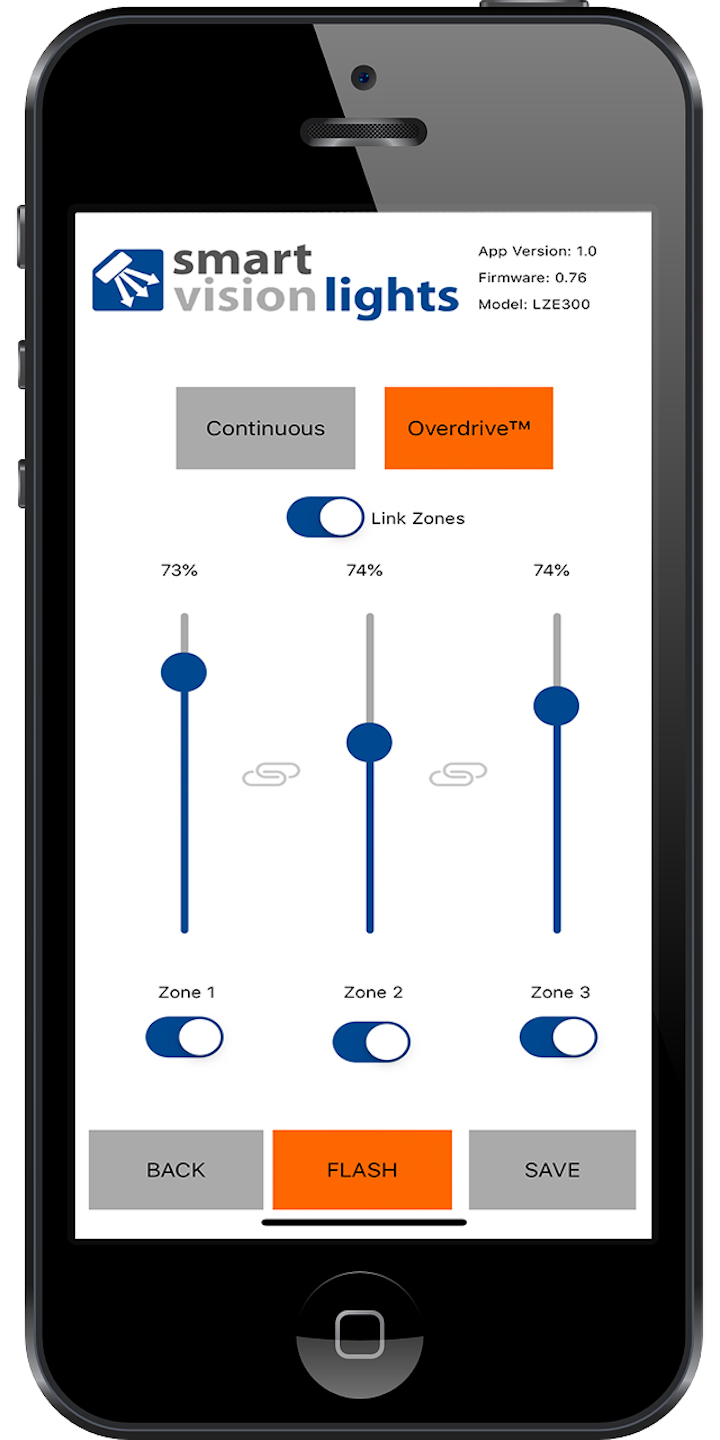 Enabled by the new BTM-1000 Bluetooth module, Smart Vision Lights' SmartVisionLink™ wireless connectivity platform allows remote adjustment of key parameters for six or more lights through a downloadable smartphone app. Remotely manage, configure, and digitally store the intensity of LED sources or zones in multi-zone machine vision lighting.
Request More Information
Fill out the form below to request more information about BTM-1000 Bluetooth Module.
---