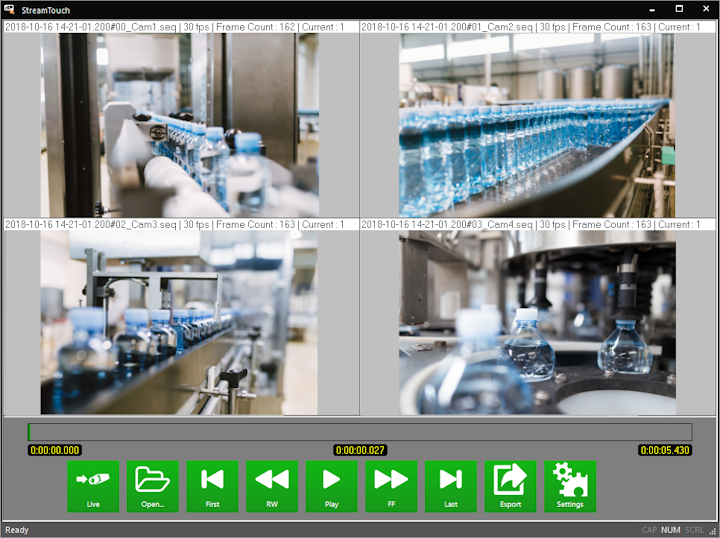 New StreamTouch digital video recording software comes with an easy to use interface that is compatible with touch screens or applications requiring a simple and easy to use GUI. StreamTouch is ideal for factory floor, airborne, or in vehicle applications requiring a simple point and click GUI.

Compatible with either touch screen or mouse use.
Easy to use GUI.
Ideal for multiple camera acquisition.
Factory floor troubleshooting.
Web break monitoring systems for your production line.
High speed recording.

Request More Information
Fill out the form below to request more information about StreamTouch Digital Video Recording Software.
---