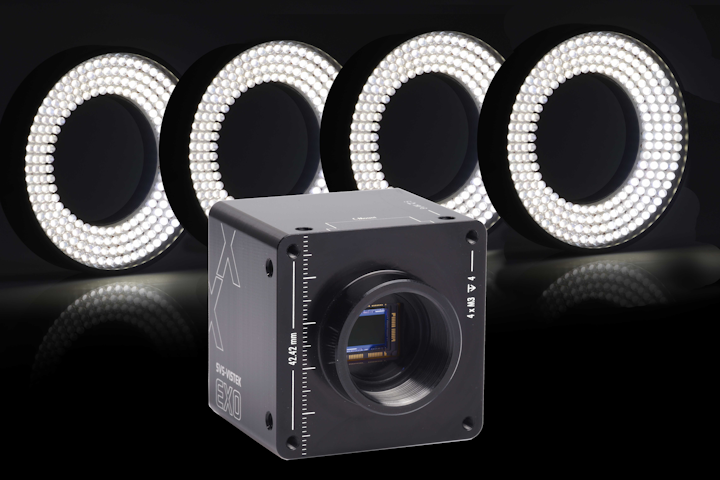 With the SVCam EXO, SVS-VISTEK presents a truly universal platform in 50x50 design. Thanks to the industrial camera's modular construction, our engineers in Seefeld, Bavaria, have realized a single design-in solution offering resolution ranging from 1.3 to 12 megapixels. The modular design features an extensive offering of image sensors, including Sony IMX series and the next generation HyperHAD CCDs, ON Semi's Python series as well as a wide choice of CMOSIS sensors.
Precision machined from a solid block of aluminum, the design is optimized for temperature management and features highly precise adaptation of high-performance optics, required to do the high resolution of the series justice.
With an option of GigE Vision, Camera Link or USB3 Vision interfaces, all cameras also feature the 4IO interface, an integrated LED illumination controller and driver, providing a wide set of features and functions, making the EXO your first choice for scalable applications.