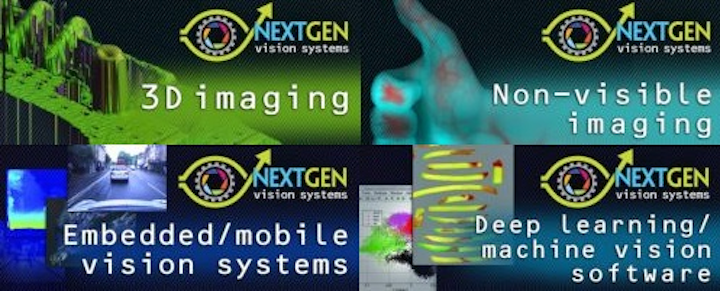 This week, we've added new resources and a video submitted by vision experts from around the globe in each of our four Next Generation Vision Systems topics.
The content added covers the following:
Artificial intelligence (video): Ali Din, CMO at cloud services provider dinCloud, discusses the findings of a recent McKinsey Global Institute report titled, "Artificial Intelligence: The Next Digital Frontier?", and why companies need digital transformation in place to take advantage of AI.
3D imaging: Cooling holes inspection with Novacam SurfaceInspect System.
Hyperspectral imaging: Imaging with hyperspectral sensors – the right design for your application
Non-visible imaging: Software for multispectral and N-dimensional visual computing
Mobile vision systems:Smartphone depth sensing
Embedded vision:Leveraging COM Express for medical equipment design
Embedded vision:Future trend of camera interfaces
View the newly-added resources here.
View videos here.
Share your vision-related news by contacting James Carroll, Senior Web Editor, Vision Systems Design

To receive news like this in your inbox, click here.
Join our LinkedIn group | Like us on Facebook | Follow us on Twitter