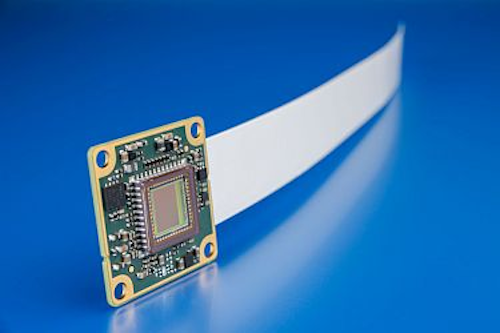 This fall, Basler will release an extension module that enables users to operate its dart industrial cameras with the MIPI/CSI-2 camera interface, which is among the most widely-used camera interfaces for embedded vision applications.
The module was developed, according to the company, because many users in machine vision were missing the ability to use established standards such as GenICam and cables that are longer than 20 to 30 cm. With the MIPI/CSI-2 (CSI-2: Camera Serial Interface 2), users will be able to use a GenICam-compatible dart BCON camera without the need for software expertise, such as driver development, according to Basler.
Basler's pylon Camera Software Suite providers the camera API, which allows unrestricted access to all camera features and facilitates the migration of existing camera applications, such as from USB3.0/Windows to CSI-2/Linux – on ARM as well as x86 processors.
"By supporting the CSI-2 interface with our dart camera modules, Basler reinforces its expertise in the embedded vision field," said Frank Karstens, Product Manager at Basler. "Now it is possible to operate highly professional, industrially-suited camera modules with excellent image quality in extremely affordable embedded systems without a significant integration effort or having to dispense with the benefits of industrial standards."
View more information on embedded vision products from Basler.
Join our LinkedIn group | Like us on Facebook | Follow us on Twitter
Learn more: search the Vision Systems Design Buyer's Guide for companies, new products, press releases, and videos