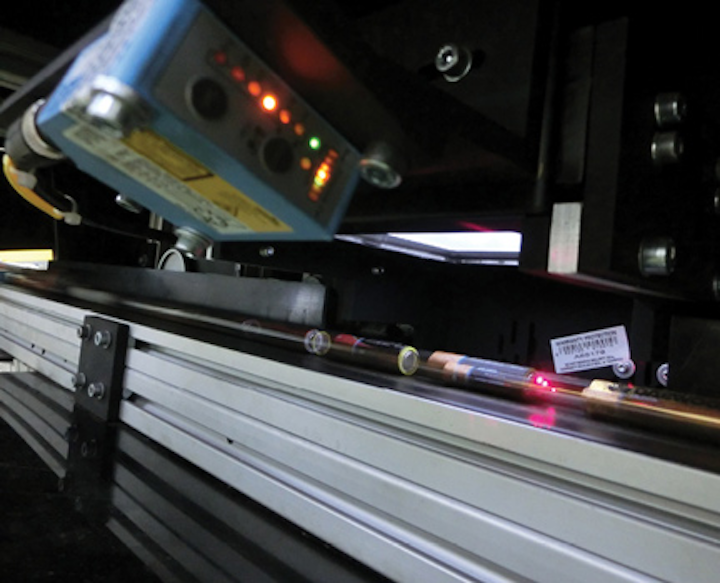 In many European countries, consumers are mandated to sort their trash before it is collected by the haulage company. In Sweden, for example, consumers use different bins for paper, glass, organic waste and electrical products such as batteries, making it easier for these products to be recycled. However, because of the many different compounds used, batteries must be further sorted before they are recycled.
"In the past, this task was performed manually," says Farshid Harandi, Head of Mechatronics & Co-Owner at Refind Technologies (Gothenburg, Sweden; www.refind.se), "a task that was labor intensive, time consuming and prone to error."
To automate this process, Harandi and his colleagues have developed an automated system known as OBS 600 that is capable of automatically sorting Alkaline, Nickel Metal Hydride, Nickel Cadmium and Lithium batteries. A video of the system in operation can be seen at www.refind.se/theobs. Once sorted, these batteries can then be crushed and the compounds used in them recycled.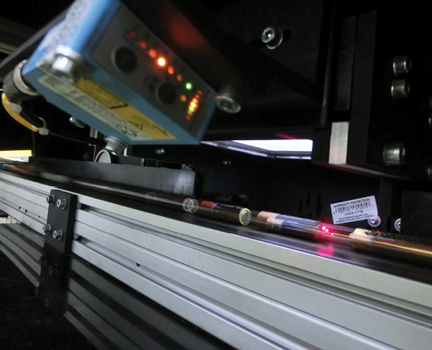 Refind Technologies has developed an automated system known as OBS 600 that is capable of automatically sorting multiple different battery types at rates of 15 pieces per second.
Before batteries can be sorted, however, the range of different battery types must be known to the system. For this reason, Refind developed a standalone scanner that incorporates two rollers onto which each battery is manually placed. As the battery is rotated in the scanner, it is illuminated with a 100 x 100mm flat dome light from CCS America (Burlington, MA, USA; www.ccsamerica.com) and images captured through the flat-dome light using a color Gigabit Ethernet camera from Basler (Ahrensburg, Germany; www.baslerweb.com).
Approximately 200 images of each battery type are then stored in a host PC, features of each image extracted and presented to a neural network that is used to classify specific battery types.
"Because this task is computationally expensive," says Harandi, "it is performed using multiple NVDIA graphics processor boards in the PC. Although the scanning process is manually intensive and time consuming, once trained, the system can then be used to recognize and classify batteries at high-speed."
To classify batteries of unknown types and sizes, hundreds of batteries are first loaded into a hopper and gravity fed and singulated using a V-shaped slide that is used to present each battery individually to the vision system.
As batteries pass along the conveyor at 60 parts/minute, they trigger a laser sensor from Sensopart (Wieden, Germany; www.sensopart.com) that is interfaced to an IPSC2 LED strobe lighting controller from Smartek Vision (Cakovec, Croatia; www.smartekvision.com). This controller is then used to trigger a 100 x 100mm flat dome light from CCS America and a color Gigabit Ethernet camera from Basler to capture an image of the individual surfaces of the batteries.
"Because the conveyor is moving at approximately 1m/s," says Harandi, "a camera exposure time of 80μs is required." After images are captured, they are transferred over the system's Gigabit Ethernet interface to a host PC.
Using the same configuration as the company's battery scanner, images are then presented to the neural network, features extracted and the battery type classified.
"Using an encoder on the conveyor allows the position of the batteries to be tracked as they move along the conveyor past seven separate pneumatically-controlled actuators from Festo (Esslingen am Neckar, Germany; www.festo.com). Once each battery has been classified, a PLC interfaced to the host PC is used to trigger the correct actuator to eject the battery from the conveyor into a bin.
Capable of sorting 15 batteries/sec, the €230,000 system is operational in Europe and at Battery Solutions (Howell, MI, USA; www.batteryrecycling.com).