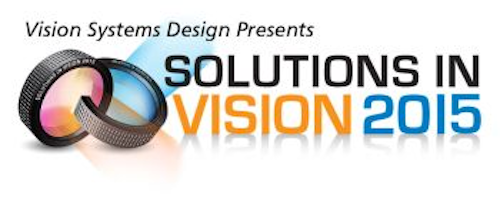 We've updated our imaging and machine vision tutorials and videos pages with new informative content, as part of our Solutions in Vision series of content and analysis. This week's content includes content covering pharmaceutical tablet packaging and inspection, silicone optics, and machine vision software.
On the tutorials page, we've added the following titles:
Pharmaceutical tablet packing and inspection
Machine Vision Technology Ltd (MVT) developed a vision system for Pharma Packaging Systems that checks for broken, partially formed, or cross contamination (rogue tablets from another batch) in an existing range of counting and packaging machines.
Silicone Optics: Maximum Light Control with Minimum Cost
Optical-grade silicone is set to change the solid-state lighting industry by enabling injection molding of complex optical designs that combine some of the best properties of glass and plastics, offering excellent light transmission, thermal resistance, and flexibility at a low cost.
On the videos page, we've added the following title:
MVTec HALCON Tutorial 3: Visualization in HDevelop
In this tutorial, you will learn about look-up tables, how to format your application messages, and more. By using these tips to improve the visual appearance of your application, it will get much easier to work with.

View our Solutions in Vision resources page.
View our Solutions in Vision video page.
Share your vision-related news by contacting James Carroll, Senior Web Editor, Vision Systems Design
To receive news like this in your inbox, click here.
Join our LinkedIn group | Like us on Facebook | Follow us on Twitter | Check us out on Google +