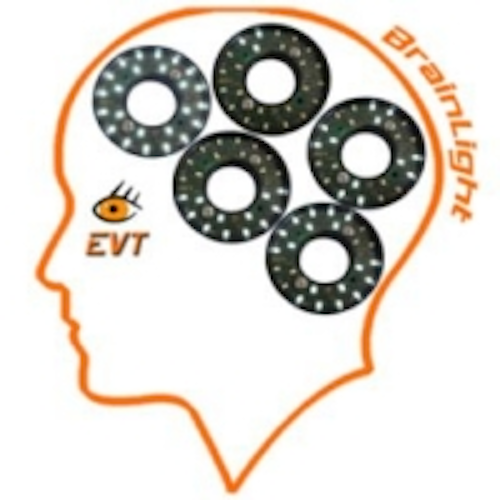 Designed for industrial applications, the BrainLight LED lighting series by Eye Vision Technology (EVT) is comprised of the BrainLight QC backlight and the BrainLight R ring light. The BrainLight QC is a 48-LED grid of red, green, blue, and white LEDs with a diffuser glass for even light distribution. The 30 x 40 mm, 24V BrainLight QC features LEDs that can be switched on row by row, light sequence programming, and a modularly expandable design. The configurable BrainLight R ring lights feature an RS232 or TTL UART interface and a +5V or 12-24V input voltage. Each segment in the ring light, which consists of three LEDs, can be controlled separately, and the brightness can be changed. Additionally, with a plug-in from EyeVision software, the BrainLight can be graphically programmed.
To Learn More:
Contact:EVT
Headquarters: Karlsruhe, Germany
Product: BrainLight LED lighting series
Key Features: 48-LED grid of red, green, blue, and white LEDs with a diffuser glass (BrainLight QC), round, individually-controllable LED segments (BrainLight R).
What Eye Vision Technology says:
View more information on the BrainLight series.

View More Products| Locate a vendor or system integrator | Receive e-mail updates
Share new products that you think are particularly interesting or helpful by contacting James Carroll, Senior Web Editor, Vision Systems Design.
Join our LinkedIn group | Like us on Facebook | Follow us on Twitter | Check us out on Google +