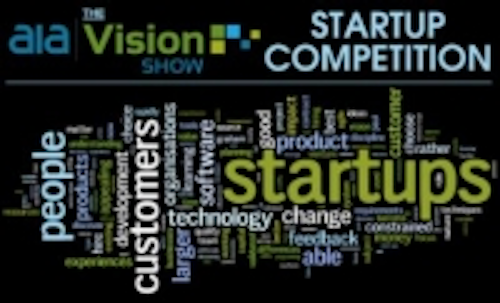 Editor's note: This article is continued from page one.
AIA startup competition
Newly launched this year is the AIA's startup competition, in which companies utilizing vision and imaging technologies were encouraged to enter for the chance to win $10,000.
"We recognize the critical role of startups in driving innovation and bringing forth new technologies to foster continued growth in the vision and imaging industry," said Jeff Burnstein, President of AIA. "We encourage them to take advantage of this opportunity to spread awareness and take their company to the next level."
Eight semi-finalists, which will be given booth space on the show floor, will have five minutes each to pitch their technology to a panel of investors and vision experts. In addition to leveraging vision and imaging products, companies should have been around for five years or less, raised less than $2 million since launching, and not be affiliated with a larger group.
Collaborative Robots Workshop and Keynote
Also Held in conjunction with The Vision Show will be the RIA's International Collaborative Robots Workshop from May 3-4. This two-day workshop will explore the latest issues in the field of collaborative robotics, including implementation, technology and customer applications, mobile robots, robotic safety, and the future of collaborative robots.
Many of the world's leading experts in the field will give presentations and leading robotics companies will be featured at the exhibition showcasing emerging technologies and trends, according to the RIA.
Steve Varga, Principal Scientist, Imaging and Instrumentation R&D / Global Technology Export Controls, Procter & Gamble, will deliver the keynote for The Vision Show. His presentation "Industrial imaging – today and tomorrow," will take a look at the current state of industrial imaging, as well as where the industry is headed in the near future, while discussing such topics as human-generated inspection algorithms, machine learning, and low-cost systems.
View more information on The Vision Show 2016.
Share your vision-related news by contacting James Carroll, Senior Web Editor, Vision Systems Design
To receive news like this in your inbox, click here.
Share your comments, tips, or questions in our comments section below.
Page 1 | Page 2