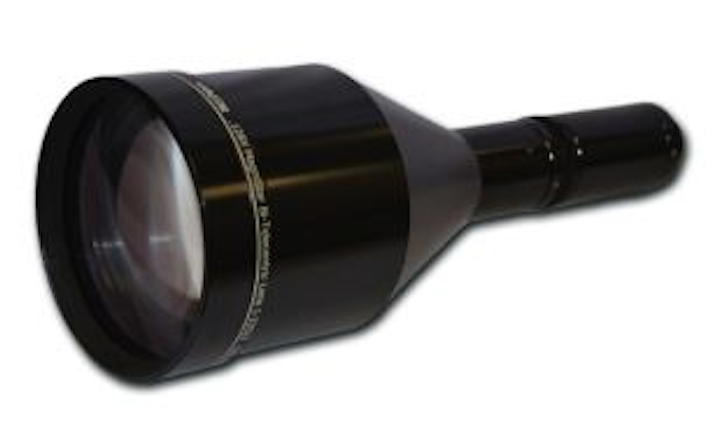 Navitar Inc.'s MagniStar lens line includes six C-mount bi-telecentric lenses with built-in adjustable iris and less than 0.1% image distortion. The first two lenses made available by Navitar in the new series feature magnifications of 0.128X and 0.528X. Lenses with magnifications of 0.05X and 0.243X are due to be released in December while lenses with magnifications of 1X and 2X will be available in February 2014. The new lenses are designed to work with camera formats of 2/3" and smaller, and will support cameras with up to 3.5 µm x 3.5 µm pixel size. MagniStar lenses are designed specifically for measurement and inspection applications that require extreme precision.
To Learn More:
Contact:Navitar Inc.
Headquarters: Rochester, NY, USA
Product: MagniStar lens line
Key Features: Bi-telecentric, adjustable built-in iris, less than 0.1% image distortion, no parallax error, C-mount, supports camera formats of 2/3" and smaller.

What Navitar says:
View more information on the MagniStar lenses.

View More Products| Locate a vendor or system integrator | Receive e-mail updates
Share new products that you think are particularly interesting or helpful by contacting James Carroll, Senior Web Editor, Vision Systems Design.
Join our LinkedIn group | Like us on Facebook | Follow us on Twitter | Connect on Google +