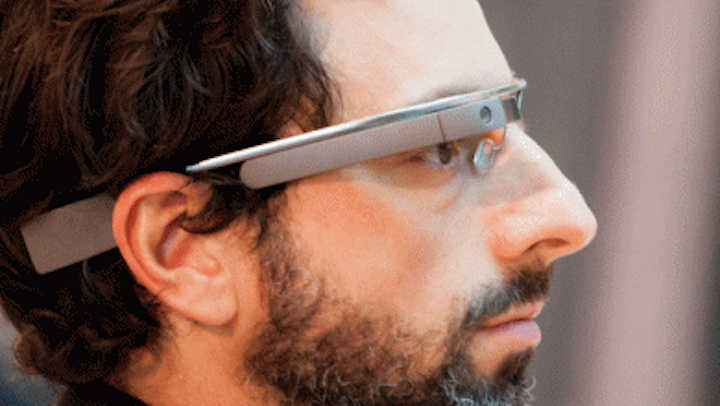 At Indiana Technology and Manufacturing Companies (ITAMCO), Google Glass is more than just a neat commodity, as the manufacturer of open gearing and precision-machined parts have devised a package that uses the wearable vision technology to monitor machining operations.
The package, which ITAMCO is calling MTConnect+Google Glass, does exactly what it sounds like it does, which is pairs Google Glass with MTConnect, a standard for monitoring numerically controlled machine tools. With the app, users are freed from having to use laptops and smart devices and can be down on the shop floor, where they gather and share machine data, while also accessing the web for any necessary additional information, according to American Machinist.
ITAMCO says that the MTConnect+Google Glass provides an augmented reality which provides a natural extension of MTConnect's view into machines by combining their view of the floor with a virtual image generated by the computer, along with additional information like sound, video, graphic, GPS data, or other data from MTConnect.
In a published statement, ITAMCO explained how the app works, saying that data streams from MTConnect agents directly to Google Glass, which n recognizes the machine tool and grabs appropriate information from MTConnect and parses that stream to display it on the glasses. Users are then able to view the following information from the MTConnect-compatible equipment: Power Status, Emergency Stop, Alarm/Messages, Block, Controller Mode, Line, Program, Execution, Path Feed-Rate, Spindle, Axis Positions, Spindle Overrides, Feed-Rate Overrides, Machine Location, Part Location, and Current Part Status. In addition, if there is a camera inside the machine, Google Glass can stream and record the video and overlay the machine data so the user can compare and analyze to make quick decisions.
ITAMCO calls the MTConnect+Google Glass a "holistic experience of the factory floor that integrates user and machine in a uniquely personal way" that maximizes the benefits of MTConnect while taking advantage of the "ergonomically advanced resource" that is Google Glass. They also go on to say that employee safety is also improved with this device since the need to access tall or complex machinery is minimized.
View the statement from ITAMCO.
Also check out:
Machine vision sales and usage on the rise
Machine vision a focus at Cornell Cup 2013
3D mapping system used to inspect gears for U.S. car maker
Share your vision-related news by contacting James Carroll, Senior Web Editor, Vision Systems Design
To receive news like this in your inbox, click here.