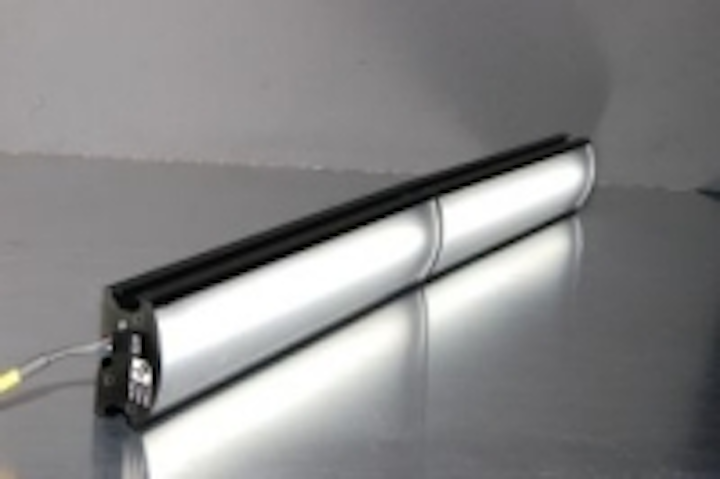 Smart Vision Lights will have its LHF series of LED linear lights and its SF30 fiber adapter to the Prox Light series of single LED spotlights on display at the AIA Vision Show in Boston from April 15-17. LHF lights are designed for the direct replacement of fluorescent lights in industrial, machine vision, and architectural lighting applications and feature an internal driver capable for both continuous and strobe operation, and can use either NPN or PNO strobe triggers to control light pulse timing. The SF30 fiber adapter to the Prox Light series of single LED spotlights for illuminating tight spaces in industrial applications, including machine vision systems. SF30 fiber adapters come with a 1-meter plastic fiber bundle for illuminating tight areas where small spotlights cannot be used. It can used to peer into holes or bent around objects while maintaining the intensity and focus pattern of the light.
AIA Vision Show booth number: 517
To Learn More:

Contact: Smart Vision Lights
Headquarters: Muskegon, MI, USA
Product: SF30 fiber adapter and LHF LED linear lights
Key Features: Plastic fiber bundle adapter to Prox Light series of single LED spotlights , standard length of 1 meter (SF30), Direct-connect fluorescent replacement, T-slot for mounting and connecting, built-in driver, PNP and NPN strobe input (LHF series)
What Smart Vision Lights says:
View more information on SF30 fiber adapters.
View more information on LHF300 LEDs.

View More Products| Locate a vendor or system integrator | Receive e-mail updates
Share new products that you think are particularly interesting or helpful by contacting James Carroll, Senior Web Editor, Vision Systems Design.
Join our LinkedIn group | Like us on Facebook | Follow us on Twitter | Connect on Google +