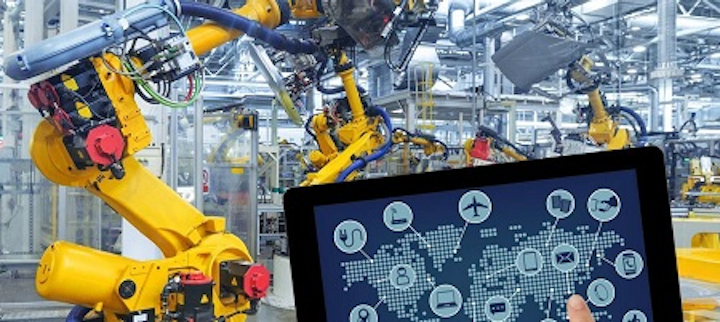 Traditionally, machine vision refers to the use of computer vision in an industrial or practical application or process where it is necessary to execute a certain function or outcome based on the image analysis done by the vision system. The vision system uses software to identify pre-programmed features and is frequently used to trigger a variety of set "actions" based on the findings. One "simple" way to describe it, for the sake of simplicity, is the automatic extraction of information from digital video and image data.
Today, the global use of machine vision continues to grow each year. In some of the largest markets in the world, sales in machine vision are resulting in record years. In North America in 2017, for example, the sales of machine vision and robotic systems and components had a best-ever year, as financial transactions grew 14.6% over the previous year to $2.633 billion, according to the AIA. In Germany, sales within the machine vision market rose by 18% in 2017, totaling over 2.6 euros, with the upward trend expected to continue, according to the VDMA, which recently forecast 10% growth in 2018.
Growth in the machine vision market can be attributed to numerous factors, starting with the fact that more and more industries—as well as parts of the world—embrace machine vision to help them keep up with demands in cost, quality, speed, and so on.
"What I find most telling about these results is not simply that the automation market continues to grow, but that it is growing in such a wide variety of industries," saidJeff Burnstein President of A3, referring to the North American figures. "New industries continue to embrace robotics, vision, and motion, reaping the benefits of automation."
Growth in the use of robotics also attributes to a global rise in machine vision sales, as robotics tend to be a key indicator for the growth of the machine vision market. Increased deployment and sales of robotics worldwide are a leading indicator for the growth of the machine vision market. In general, robots being deployed in industrial automation settings will incorporate some form of sensor, whether it's a camera, infrared cameras, depth sensor, and so on.
A recent report from the International Federation of Robotics indicates that—with growth in automation adoption worldwide—the average global robot density has risen to 74 robot units per 10,000 employees, as of 2016. One place to keep an eye on, though, is China. As of May 8, 2018, China is second in the world in total robots in use, behind just Japan, according to the Robotic Industries Association. Additionally, China is the largest market for industrial robots in the world and has the highest annual sales volume ever recorded. In 2016, sales of industrial robots in China grew 27% to 87,000 units, according to the IFR.
In 2016, the development of robot density in China was the most dynamic in the world. With significant growth in robot installations, particularly between 2013 and 2016, density rose from 25 units in 2013 to 68 units in 2016. Overall, China ranks 23rd worldwide, but the government intends to bring it into the top 10 most intensively automated nations by 2020, according to the IFR. By then, according to IFR, the robot density is targeted to rise to 150 units. China's aim is to sell a total of 100,000 domestically-produced industrial robots by 2020 (2017: 27,000 from Chinese robot suppliers, 60,000 from foreign robot suppliers.
Another reason machine vision continues to grow on a global scale is the introduction of new technologies that have broadened the vision landscape and opened new opportunities for end users. Some of these technologies include:
Learn more about these topics and more in the following presentation, which is from an April webcast on "Machine vision trends in 2018 and beyond" by clicking here and register for the on-demand webcast by clicking here.

Image: FANUC