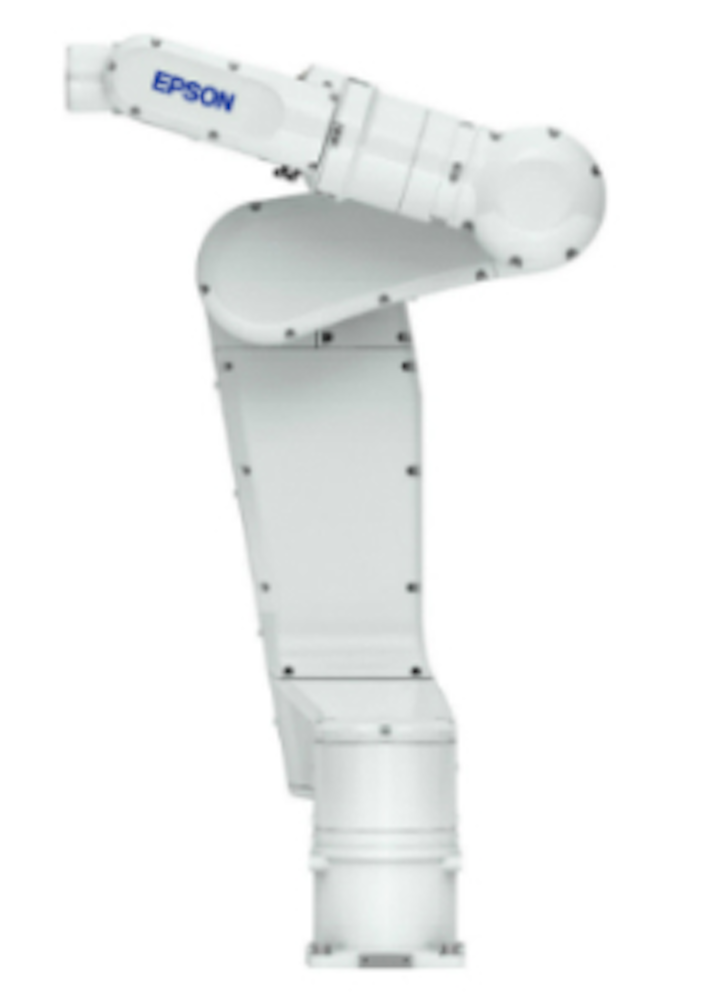 The Flexion N6 6-Axis robot, the latest entry in the Flexion series ofrobots build for industrial automation, is currently available from Epson Robots. The N6 has a 1,000 mm-long arm and can handle 6 kg payloads, improvements from Epson's N2 6-axis model. In late 2018, Epson will release a clean version of the N6, and a version with an 850 mm reach.
The N6 has an integrated vision guidance option, fieldbus interface solutions, RC+ 7.0 API software for open-platform integration, teach pendants, and customizable GUIs. Like all Flexion N-Series robots the N6 has ceiling and tabletop configurations and is compatible and packaged with the RC700A controller. The N6 uses Epson's RC+ Robot Development Software and can be used with integrated options from Epson including Vision Guidance, Force Sensing, Fieldbus, and GUI Builder.

Contact:Epson Robots
Headquarters: Carson, CA, USA
Product:N6 6-Axis Robot
Key Features:1,000 mm-long arm, can handle 6 kg payloads, standard N-series interface and software options.
What Epson Robots says:
View more information on the N6 6-Axis Robot.
View More Products | Locate a vendor or system integrator | Receive e-mail updates
Share your vision-related news by contactingDennis Scimeca, Associate Editor, Vision Systems Design