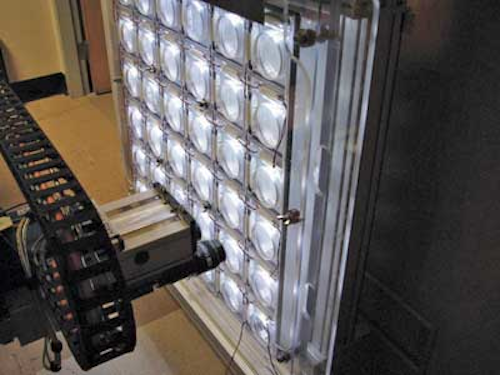 Researchers at the University of Wisconsin–Madison (Madison, WI, USA) have developed an image-processing system that captures time-lapse images of how plants grow. With support from the National Science Foundation (NSF), plant physiologist and professor Edgar Spalding and mechanical engineering professor Nicola Ferrier are collecting images of plants that have been genetically altered with the hope of inferring how the genetic manipulation affects their growth and development.
Spalding, Ferrier, and their students have built a robotically controlled system that moves a pair of cameras between samples of growing plants, which are contained in an array of Petri dishes mounted on a tubular aluminum frame in a 6 × 6 grid. Behind the fixture is an array of infrared (IR) LEDs that provides the illumination for the imaging system.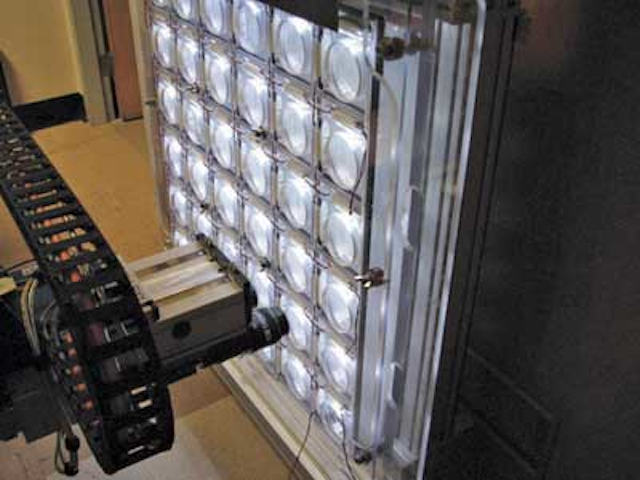 A motion-control gantry consisting of computer-controlled linear slides moves the CCD cameras over a 1-m x,y range with a positioning resolution of approximately 10 μm. The cameras are equipped with a long-pass filter so that IR images are captured. After capture, the images are analyzed to determine cellular growth rates in the root as well as the angle and curvature of the root tip.
To enable other experiments, Spalding and his team have created a detailed list of parts that they used to build the system and prepared a step-by-step guide to assembling it, both of which are available on the university web site at http://bit.ly/xg1ZyH. A program called HYPOTrace analysis may also be downloaded from the site as a standalone executable.
More Vision Systems Issue Articles
Vision Systems Articles Archives