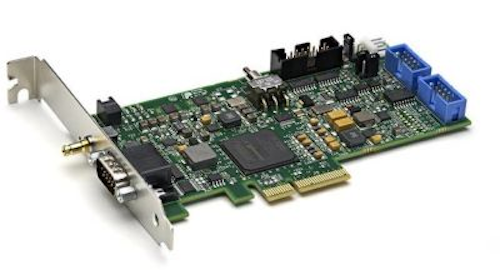 At SPIE Defense + Commercial Sensing 2017, which will be held April 9-13 in Anaheim, CA, USA; BitFlow will showcase its Aon-CXP single link CoaXPress frame grabber, which the company developed as a result of customer requests to create a cost-effective, high-speed interface to leverage CoaXPress machine vision cameras.The Aon-CXP has a Gen 2.0 x2 PCI Express bus interface and captures video at speeds up to 6.25 Gb/s, while simultaneously sending control commands, triggers and up to 13 W of power over a single piece of 75 Ohm coaxial cable. With the Aon-CXP's DMA engine, no CPU resources are used in moving images to host memory. Additionally, the frame grabber has BitFlow's StreamSync acquisition engine and buffer manager, which supports variable sized images with fast context switching between frames.
SPIE DCS 2017 booth number: 359
To Learn More:
Contact:BitFlow
Headquarters: Woburn, MA, USA
Product: Aon-CXP single link CoaXPress frame grabber
Key Features: Half-height, half-size x2 PCI Gen 2. Express board; CoaXPress 1.1 compliant, supports one CXP-6 camera, supports CXP speeds from 1.250 to 6.250 Gb/s.
What BitFlow says:
View more information on the Aon-CXP.

View More Products| Locate a vendor or system integrator | Receive e-mail updates
Share new products that you think are particularly interesting or helpful by contacting James Carroll, Senior Web Editor, Vision Systems Design.
Join our LinkedIn group | Like us on Facebook | Follow us on Twitter
Learn more: search the Vision Systems Design Buyer's Guide for companies, new products, press releases, and videos