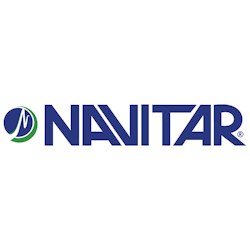 Navitar designs and manufactures camera and lens solutions for customers and enterprises across the globe. We offer expert engineering services, cutting-edge optical technologies, and world-class customer support, creating products of the highest quality. Our integrated imaging solutions provide the eyes of automation for machine vision, metrology and robotic systems, advanced semiconductor and electronic inspection, semiconductor lithography, advanced life science equipment including cell analyzers and brain imaging, improved situational awareness in autonomous vehicles, homeland security, entertainment, planetarium, military applications and AR/VR.
Navitar is one of the few lens companies that can seamlessly integrate optical and mechanical engineering, rapid prototyping and volume custom lens production. By eliminating the complexity of managing multiple suppliers, the entire design and prototyping process will be reduced, cycle times shortened, and you will get a consistently better product delivered routinely month after month.
Contact us to learn more and find out how Navitar can solve your most complex optical needs.
NAVITAR CAPABILITIES
Design and Engineering
Lens and Sensor Active Alignment
Rapid Prototyping
High Volume OEM Production
SERVICES OFFERED BY
Optical and Mechanical Design
Rapid Prototyping
Precision Assembly
Unbeatable Customer Service and Support
Request More Information
Fill out the form below to request more information about Navitar.
---