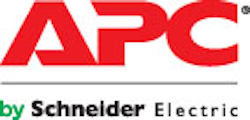 APC by Schneider Electric, a global leader in critical power and cooling services, provides industry leading product, software and systems for home, office, data center and factory floor applications. Backed by the strength, experience, and wide network of Schneider Electric's Critical Power & Cooling Services, APC delivers well planned, flawlessly installed and maintained solutions throughout their lifecycle. Through its unparalleled commitment to innovation, APC delivers pioneering, energy efficient solutions for critical technology and industrial applications. In 2007, Schneider Electric acquired APC and combined it with MGE UPS Systems to form Schneider Electric's Critical Power & Cooling Services Business Unit, which recorded 2007 revenue of $3.5 billion (€2.4 billion) and employed 12,000 people worldwide. APC solutions include uninterruptible power supplies (UPS), precision cooling units, racks, physical security and design and management software, including APC's InfraStruXure® architecture the industry's most comprehensive integrated power, cooling, and management solution. Schneider Electric, with 120,000 employees and operations in 102 countries, had 2007 annual sales of $25 billion (€17.3 billion). For more information on APC, please visit www.apc.com. All trademarks are the property of their owners.
Request More Information
Fill out the form below to request more information about APC by Schneider Electric.
---