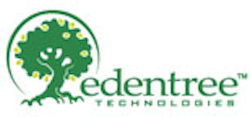 EdenTree(R) Technologies, Inc. provides automation solutions for networking labs and operational networks. EdenTree is helping some of the largest networking equipment manufacturers and service providers optimize and automate labs for their R&D, Customer Support, Manufacturing, and Sales and Marketing groups, as well as independent and corporate IT verification and certification labs. EdenTree's Connect_ET(R) software is a lab management application that provides automated re-configurations and management of lab assets. Managing a variety of third party physical layer switches and power switches, EdenTree provides our customers with an off-the-shelf solution that is flexible and scalable. Connect_ET provides a common user interface for remotely managing, switching, reserving and controlling network lab resources. It eliminates wasted time and the inefficiencies associated with manual reconfigurations of expensive equipment in networks and labs. The result is optimized use and management of shared equipment in multi-user, multi-vendor labs and networks.
Request More Information
Fill out the form below to request more information about EdenTree Technologies, Inc..
---