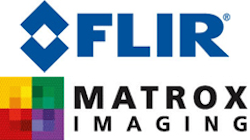 The webcast will be held on June 19, 2019
11:00 AM EDT / 10:00 AM CDT / 8:00 AM PDT / 3:00 PM GMT
Webcast Description:
Deep learning is an area of machine learning that enables computers to be trained and learn. Deep learning—which can be accomplished through architectures such as artificial neural networks—imitates the way the human brain works by processing data and creating patterns for use in decision making.
While this has been as big a buzzword in the market as any over the past few years, how exactly can it be used in vision, and how will it impact the market going forward? During a free webcast on June 19, Perry West, Founder and President of Automated Vision Systems, Inc., will discuss the use of artificial intelligence, machine learning, and deep learning technologies in vision. He will touch on how these technologies work, what they can do, what types of applications they can be deployed in, and how they could improve processes across various industries.
Additionally, he will discuss the components and products necessary to deploy deep learning and machine learning technologies, along with some of the products and services available to do so. The webcast will conclude with a Q&A period.
Join us for this webcast sponsored by FLIR Systems and Matrox Imaging.
Presented by:
Perry West
Founder and President
Automated Vision Systems, Inc.

Perry C. West is founder and president of Automated Vision Systems, Inc., a leading consulting firm in the field of machine vision. His machine vision experience spans more than 30 years and includes system design and development, software development of both general purpose and application specific software packages, optical engineering for both lighting and imaging, camera and interface design, education and training, manufacturing management, engineering management, and marketing studies. He earned his BSEE at the University of California at Berkeley,  and is a past President of the Machine Vision Association of SME Among his awards are the MVA/SME Chairman's Award for 1990, and the 2003 Automated Imaging Association's annual Achievement Award.
Register/View