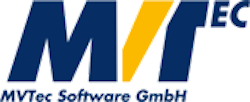 This webcast was originally broadcast on July 10, 2019
and is now available for on demand viewing. 
Click here to register!
Webcast Description:
As machine vision software algorithms are becoming more powerful, they enable a higher and higher degree of automation of the flow of goods in warehouses and manufacturing plants. In this area machine vision has traditionally been used for part identification and tracking using 1D/2D barcodes and OCR. Recent improvements in sensors and software algorithms, however, facilitate the use of machine vision for more advanced applications.
For example, objects can now be recognized based on their appearance without using barcodes. The 3D position and orientation of objects can be determined in unstructured scenes so they can be handled by a robot. 3D imaging methods augment 2D sensors to automate package handling.This webinar will shed light on recent advances of machine vision software algorithms that make these applications possible. We will discuss recent improvements of methods for object localization, classification, and 3D position recognition, and show how they are used in real-world applications.
Join us for this webcast sponsored by MVTec.
Presented by:
Mario Bohnacker
Head of Solutions
MVTec Software GmbH
Mario Bohnacker is Head of Solutions at MVTec and responsible for the service business covering customer-specific projects as well as technical training for the products HALCON and MERLIC.
Sponsored by:


Register/View