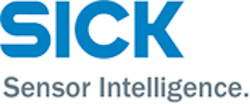 Deploying a track-and-trace system with auto identification technology helps to optimize production and distribution applications and allows users to know exactly where goods are, and where they need to go next.
Consumer buying habits, driven by increasing product choice and delivery options, are rapidly changing the way manufacturers and retailers respond to consumption demands throughout the supply chain. Whether it's on the production end controlling the flow of parts, or on the logistics end controlling distribution of finished goods, the ability of supply chain stakeholders to gain visibility into operational efficiency, quality control, and resource optimization is critical and track and trace solution is one means to improving these applications.
This free webinar, sponsored by SICK, Inc., will describe proven methods for track and trace—with a focus on Auto ID technologies—that enable greater control and visibility in your application. Listeners will learn about the benefits and limitations of the most common track-and-trace systems and technologies and examples of their potential applications to help you determine the best, most cost justifiable investment for your operation.
Register/View